Management
Mary Anne Mohanraj, Director
Stephanie Bailey, Managing Director
Staff
Darius Vinesar, Video Editor and Website Manager
Staff Bios
Mary Anne Mohanraj
Mary Anne Mohanraj is author of A Feast of Serendib, Bodies in Motion,  The Stars Change, and twelve other titles. Other recent publications include stories for George R.R. Martin's Wild Cards series, Perennial: A Garden Romance (Tincture), stories at Clarkesworld, Asimov's, and Lightspeed, and an essay in Roxane Gay's Unruly Bodies.  
Mohanraj founded Hugo-nominated and World Fantasy Award-winning speculative literature magazine Strange Horizons, and serves as Executive Director of both DesiLit (desilit.org) and the Speculative Literature Foundation (speclit.org). She is Clinical Associate Professor of fiction and literature at the University of Illinois at Chicago.  www.maryannemohanraj.com
---
Stephanie Bailey
---
Darius Vinesar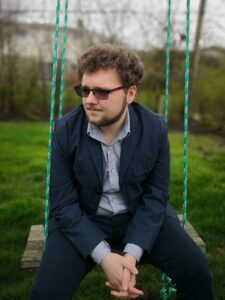 Darius graduated from the University of Illinois at Chicago with a BA in English, where he learned to nurture and expand his love of writing. When he's not working on cooking videos or the Mohanraj and Rosenbaum Are Humans Podcast, Darius writes fantasy and speculative fiction. And when he's not doing that, (which he really should be doing more of), he's reading or playing video games.