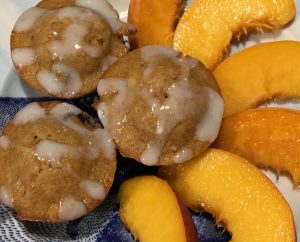 Our farmshare is producing quite a lot of carrots at the moment, so I've turned to quick bread. The nice thing about it is that you can make a double or even quadruple batch, and it takes just about as long to make, and then you have lots to freeze for a hungry day or give away. This quick bread is a pretty healthy option for breakfast or to tuck into a kids' lunchbox, though I'll note that my kids did complain about the cranberries. Know your audience, and skip or substitute as desired!
I really love it with a limey glaze; I think the tartness is the perfect complement to the sweetness of the bread. But you can certainly leave the lime juice out if you prefer.
1 c. shredded carrots (easiest in food processor)
2 large eggs
1/2 c. vegetable oil
1/2 c. Greek yogurt or sour cream
1/2 c. grated coconut (not sweetened!)
1/2 c. chopped cashews (roasted/salted is fine)
1/2 c. dried cranberries (I like the tartness, but sultanas would be more traditional for desi flavors, and really, any dried fruit would do
1/4 c. chopped crystallized ginger
1 t. vanilla
1 1/2 c. flour
3/4 brown sugar
1 t. baking powder
1/4 t. baking soda
1/2 t. fine salt
1 t. cinnamon
1/4 t. cloves
1/4 t. nutmeg
Glaze (optional):
1/2 c. powdered sugar
1 1/2 T whole-milk yogurt
1-2 T lime juice
1. Preheat oven to 350. Spray baking pan with Baker's Joy (or butter and flour the pan). You can use various pans: mini-muffin, muffin, mini-loaf, loaf; just adjust the timing appropriately.
2. In a large bowl, combine the carrots, eggs, oil, yogurt / sour cream, coconut, cashews, dried fruit, ginger, and vanilla.
3. In another bowl, mix together the flour, sugar, baking powder, baking soda, salt, cinnamon, cloves, and nutmeg.
4. Add dry to wet and stir with a wooden spoon until just combined. (Don't beat too long or too vigorously.)
5. Pour the batter into the pan(s) and bake at 350 until done (test with toothpick):
Mini-muffins: 15 minutes
Muffins or mini loaves: 20-25 minutes
Loaf pan: 45-55 minutes
6. Turn onto a rack and let cool.
7. Glaze (optional): stir together the glaze ingredients and drizzle over the top of the bread. Enjoy!
(Once cooled, may be frozen for up to six months.)