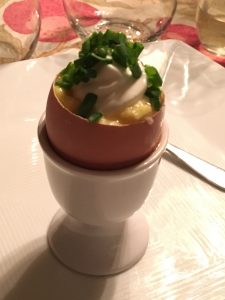 On Friday night, I visited an Oak Park underground supper club. It's called Kindred, and it's someone cooking out of a private space; I gather this is quite a thing in big cities these days? But I've never been to one before, and it was fabulous. My favorite bite was perhaps the chicken sausage and sweet potato in the second course; my favorite presentation was probably the third course salad of edible flowers, micro greens, and soft cheesy dressing, served in a little glass cloche. But it was quite wonderful all around.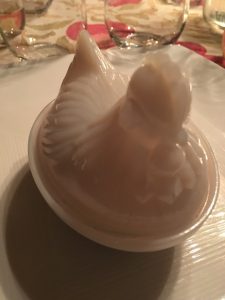 Usually Chef Melissa Elsmo does 12 courses; we only did 8, because we were intercutting it with the other event of the night, a powerful and moving storytelling session organized by Cynthia Martz. I was deliciously replete by the end, and also emotionally rejuvenated by the honest storytelling and warm fellowship of the women Cynthia brought together. Sometimes you don't know what you need until you get it handed to you.
This was just splendid, and I'm hoping to take Kevin for supper there another time, perhaps for his birthday, if we can arrange 6 friends to come with us. (She also puts together blended tables, if you don't have 8 people on hand.)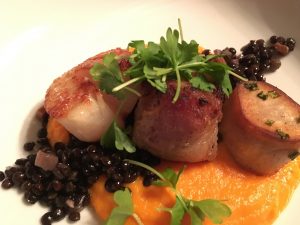 More about Melissa here: https://www.oakparkeats.com/…/meet-the-ope-t…/melissa-elsmo/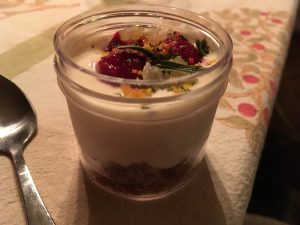 Find her on Facebook and send a message to reserve your spot!