Spent the morning packing up and setting out Mother's Day treat packages for shipment. It was a bit of a squeeze, getting them all done in time, and I had to enlist Kevin into cookie-dough making because I was running short on time and getting physically tired, but in the end, we made it. Whew.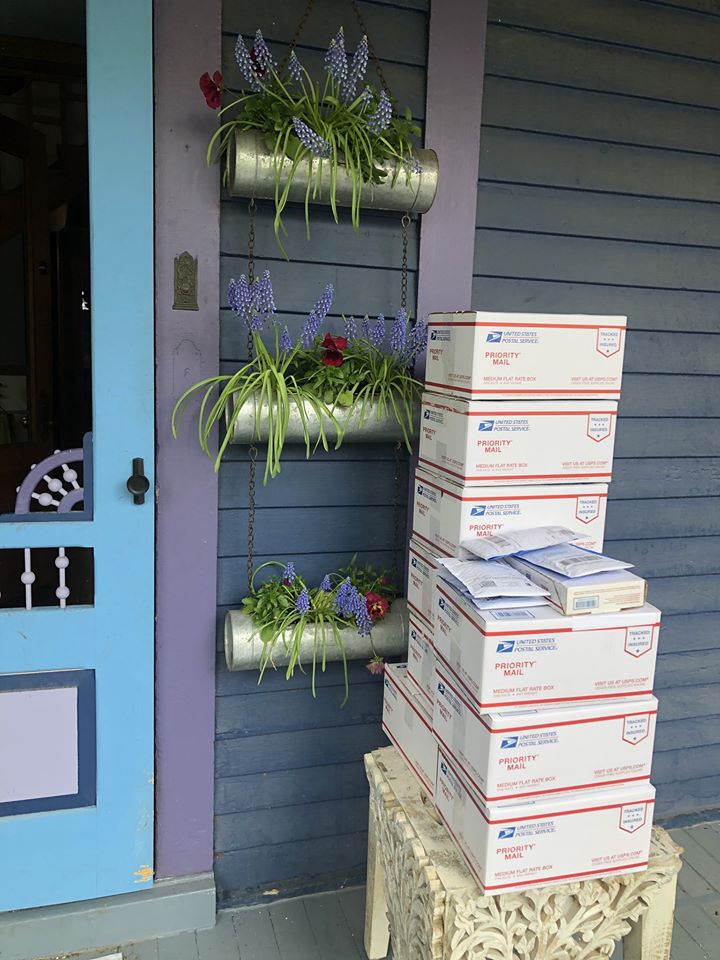 I'm still taking orders on the Shopify site, but can no longer guarantee shipping by Mother's Day. Locals, if you'd like a little potted lily-of-the-valley (traditional Mother's Day flower) to go with your order, I'd be happy to include that. (I'm slowly digging mine up and replacing with native ground cover, so I have plenty to spare…)
Mask orders are open on the site too, but please note that I'm at LEAST 3 weeks out on sewing masks now. So only order if you are feeling very patient.